Streetfront students participate in CLICK event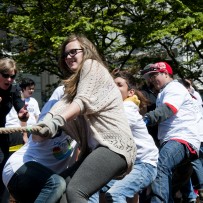 On Monday the Streetfront students helped support one of our supporters CLICK

Our students were the underdogs in the high school tug-of-war contest, going against schools that had hundreds of students to choose from. We didn't win but we had a lot fun and we showed our true grit! Now to challenge the same students to a long-distance race!