SHLF Partnership
Streetfront Alternative and the Strachan Hartley Legacy Foundation (SHLF) have a new, stronger relationship. Over the last 6 years Streetfront has been receiving 85% of its operating budget from this single Foundation and Streetfront has been its biggest recipient of its fundraising efforts. With this new partnership Streetfront will now be receiving 100% of SHLF's fundraising efforts as we take on an active role in the promotion, organization, and hosting of SHLF charity events. As the Street2Peak Project is a Streetfront initiative supporting Streetfront and the SHLF means you are also supporting this project to get EastVan youth to incredible places.
Why not support us and have a great run as well! Join us for the 10th Annual SHLF RUN happening on Sunday, October 16th. Register here for the run, and if you are able to, please consider making a donation to our Patagonia Chile 2017 trek either through the SHLF website or directly on our Street2Peak donation page.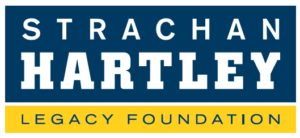 Over the next few months as we work towards the Strachan Hartley Legacy Foundation's 10th Annual Run on Oct. 16th, 2016 we will introduce you to some of our incredible students who embody the essence of what Streetfront is all about – tenacity, focus, dedication and desire for personal growth. Many, if not all, of the students have either have been a S2P participant or are training to join the Patagonia Chile 2017 Trek.